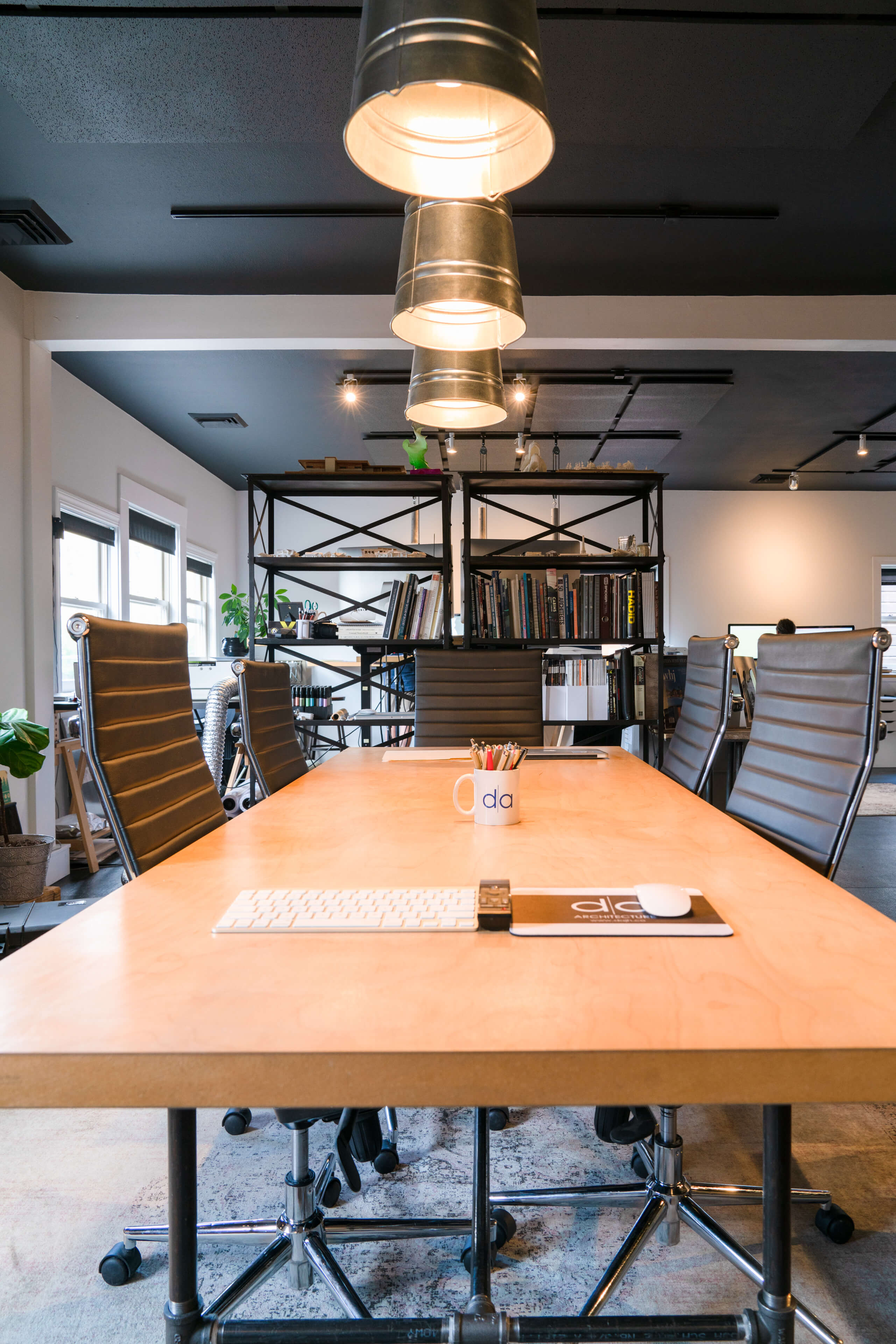 The work environment at d|a is lively and collaborative. Every project is a team endeavor. Our office is open and airy with stand up desks and plenty of interaction. We're all driven by our own sense of accomplishment and achievement and are left to our own devices to determine our best work habits. By automating a large degree of the process, we're allowed more time and space to develop really creative solutions for our clients.
We utilize the best software and technology on the market to enhance our productivity and client experience.  Our current blend of tools includes:
Our employee compensation is generally high for the industry. We use an incentive and merit based bonus system to encourage efficiency and innovation in the studio and give our employees autonomy so they can find their potential.
CAREER OPPORTUNITIES
ARCHITECTURAL INTERN
Applicants should have computer skills, be proficient in ArchiCAD and have a basic understanding of architecture and regional construction methods. Education in Architecture, Engineering or Interior Design required.  IDP Credit and ArchiCAD training available.
GENERAL INTERN
Applicants should have basic computer and IT skills and experience with software platforms like Photoshop, Sketchup, Unreal, Unity, Twinmotion, as well as emerging technology like AR, VR, 3D Printing and Drone flight, photography and photogrammetry.  Education in Architecture, Engineering or Interior Design not required.  Full and Part Time Positions available.
If you're interested in any of the above positions, send a resume and brief cover letter with your pitch and qualifications to info@dajh.co