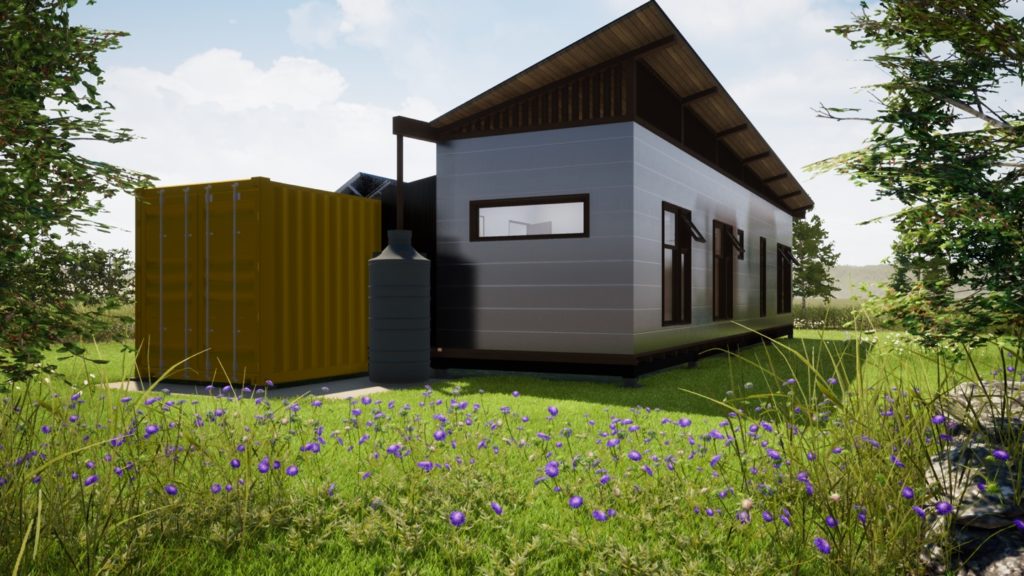 Increasing workforce housing in Jackson Hole is a challenge d|a has taken head-on, designing several multi-unit projects in conjunction with developers and Teton County. But, it's not a problem unique to the Jackson Hole area.
For many around the world, affordable housing is simply not available. As cities grow, real estate prices rise, pushing many poorer working individuals out of housing and basic shelter. It is a global crisis. The Global Housing Foundation, a partner with the United Nations HABITAT program, has made it their mission to bring together resources to provide housing for the working poor. Chris Lee, d|a lead architect, serves on the foundation's board. In that position, he recently attended the World Urban Forum 10 in Abu Dhabi, United Arab Emirates along with the GHF's president, Sharon Young. Together, they presented revolutionary ideas in reaching the 400 million urban homeless that are employed in order to offer them the opportunity to own a quality home that can be financed on a long-term basis.
Lee joined the GHF board at the invitation of Debbie Frank Petersen, another board member, and daughter of GHF's founder, Rene Frank. Lee worked with Petersen on her home built in Jackson Hole. They developed a wonderful working relationship. Lee said Petersen and her husband treated the crew like family. When looking for "new blood" for the GHF board, Petersen found a willing problem-solving participant in Lee.
Coming from a fresh perspective in the architectural world, Lee suggested a few new ideas in how the GHF could accomplish their worthwhile goals. His first suggestion included concentrating on the GHF brand: updating their social-media presence, website, and plan of attack in raising funds for their work. He said the foundation should lean into their partnership with the United Nations, a special designation not all charities have.
What really turned heads at the World Urban Forum 10, though, was a video Lee presented showcasing a new idea in workforce housing: a Flatpack House. He said they were inspired by the flatpack furniture sold at IKEA. When building homes for the working poor, often governments will provide the land. Materials can be purchased. What causes difficulty is finding the excavators, contractors, dealing with cost overruns, time overruns, and generally managing such an involved project from a foreign country half a world away. Lee thought that if many of those steps could be eliminated, much of the difficulty could also be eliminated.
"It's amazing how much geography can play a role," he said. "This is where we get the flatpack idea. It could be a whole lot easier, if you just could deliver the house, plug it in and leave. What if you design a house that is factory built, delivered in a shipping container, and all the pieces snap or click together? All pieces would be small enough to be handled by people, so you don't need heavy equipment."
Lee and Young brought this completely conceptual idea to Abu Dhabi. Lee said his team worked on giving the design character in order to draw positive attention. That attention has value, leading to more clicks, more support for the projects. So far, the Global Housing Foundation has done a handful of projects in places like Panama and Nicaragua. In order to really power more projects, interested people need to feel attracted to what GHF is doing. Lee said they had some very positive responses to the Flatpack House design.
"People want to give to charities. If you get your ideas in front of a lot of people, a healthy number might feel like they want to support them."
That's the goal for Lee and the GHF– to stir up members of the world community into helping solve the global workforce housing problem. Solutions may still be on the drawing board, but Lee and the board are dedicated to continuing to tackle the problem, at home and abroad.